"The Snowy Hill is my new standard for traditional music albums. It looks backward and forward with perfect clarity: the old tunes are performed enthusiastically, with freedom, and the new tunes are artfully crafted, worthy of inclusion in the canon. Richard's playing is gorgeous, and his arrangements are thoughtful and dynamic. I especially appreciated the moments in the album when the tunes were played long. Many players state the tune, repeat, then move on, but Richard plays with a rare faith in the music, that these tunes are more than novel, 16-bar compositions, and they deserve to be considered on a deeper level. As someone who only recently fell in love with the traditional music of Southwestern Pennsylvania, I'm grateful to know it's in such good hands. Richard and Co. are doing the brave and discerning work of not only preserving a tradition, but tending it so it can grow and flourish."
– Cameron DeWhitt, podcaster, "Get Up in the Cool: Old Time Music with Cameron DeWhitt and Friends" www.camerondewhitt.com
---
"Well, Sam, when they was all a-blowin' their innards out, and the drums backin' 'em up, it wouldn't have made that much difference."
– Marion Yoders, Greene County fifer
---
"Mark and Richard have once again drunk deep from the great Southwest Pennsylvania fiddle-tune collection of Sam Bayard. No reproduction or imitation here – pure oldtime Pennsylvania, freshly brought to life again by Mark and Richard."
– Alan Jabbour, folklorist and musician
---
"Mark and Richard draw from the deep well of traditional fiddle and fife music in the longstanding Pennsylvania tradition. The tunes flow forth not as artifacts but as living pieces of contemporary art. They pulse with an immediacy that is infused with respect, moving the listener with their immortality."
– Bob Buckingham of Fiddler Magazine
---
"Anyone who has been around the hill at Clifftop for the last decade has heard the beautiful and rare tunes that Mark has rescued from the hills of Pennsylvania. Now he and Richard bring us a marvelous cd that does for that region what Bruce Greene has done for Kentucky and Gary Harrison for Illinois."
– Philip F. Gura, author of
America's Instrument: The Banjo in America
---
"Nice tracks there! Always a treat to hear the old tunes and songs not just preserved, but alive and lively,… present[ed] with a clear regional focus."
– Dan Gellert
---
"Samuel Bayard was the most prominent scholar of traditional Pennsylvania music. It is wonderful to know that this tradition still lives through the playing of Mark Tamsula and Richard Withers. Bayard would have been proud!"
– Carl Rahkonen, Ph.D., Ethnomusicologist, Indiana, PA.
---
"Dr. Sam Bayard collected the old tunes from the hollers and the hills …. Mark and Dick have brought them off of the flat page and back into our ears and straight to our tapping feet. You can hear the mountains in these tunes."
– Dave Krysty, Fiddler and Folklorist,
Pittsburgh, PA.
---
"Mark and Richard have created an appealing aural anthology that revivifies the spirit of early Pennsylvania fiddlers and fifers, bringing Sam Bayard's collections to life in 3-D: dance, discovery, and delight."
– Deane Root, Professor of Music;
Director, Center for American Music;
University of Pittsburgh
---
"It is extremely doubtful if any other living man could have produced such a piece of research. Bayard's expertise in the field of general folklore, as well as fiddle and fife tunes could hardly be matched."
– George Swetnam, Pittsburgh 1983
---
"Nothing that Sam Bayard has written has ever been refuted."
– Kenneth Goldstein, head of the University of
Pennsylvania's Folklore and Folklife department
---
(Re: Snowy Hill) "Superb. There are recordings that are all wrapping; this one is all gift. Richard is a great player and a fine singer, too."
– Dave Richardson of The Boys of the Lough, 2019
---
If you would like to submit comments about
our recordings, performances, or write a review,
please indicate if we have your permission to use
your quote on this web page, and email us at:
---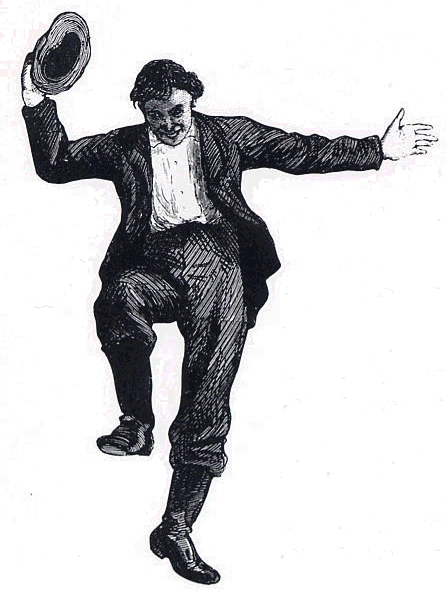 If you would like to receive notices of our upcoming performances, similar old-time music events, and new album releases, please,
---