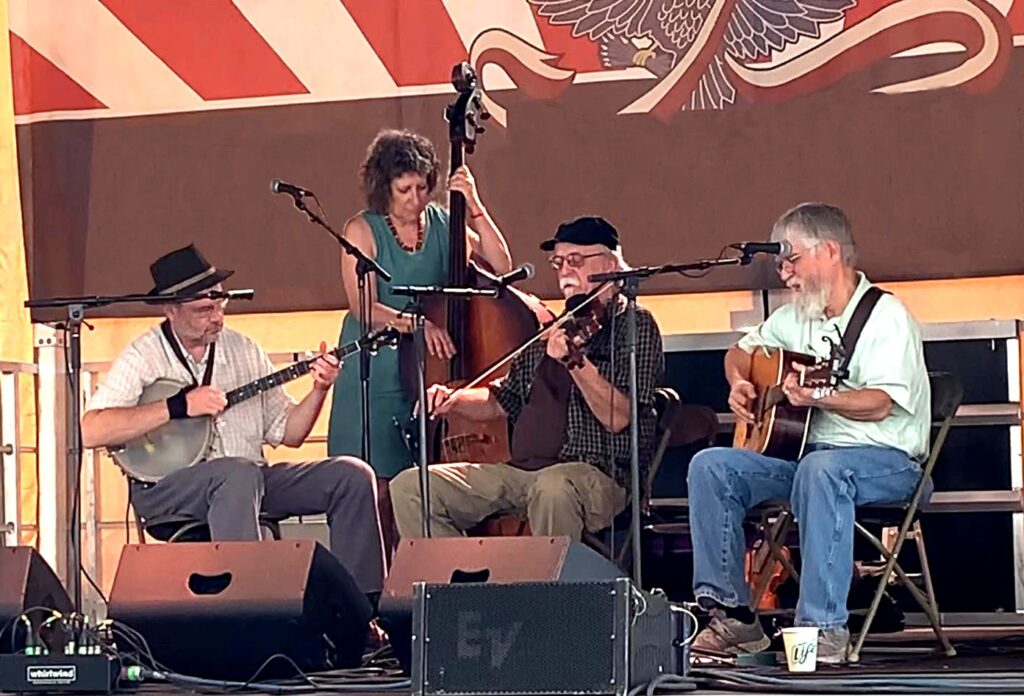 Richard Withers Mark Tamsula
Barbara Rosner Dave Krysty
Pittsburgher / old time music icons Mark Tamsula, Richard Withers, and Dave Krysty are giving new life to a regional music tradition. Their newest and sixth album Neighbors In The Cloud Land presents traditional Appalachian music historically rooted in Southwestern Pennsylvania. They perform tunes collected by the renowned music historian and Penn State professor, Samuel P. Bayard. Bayard visited fiddlers and fifers in this region between 1928 and 1963, and published over 1000 of their tunes in two books, Hill Country Tunes, and Dance to the Fiddle, March to the Fife. Many of the tunes are performed on fiddle and banjo, the traditional "old time" instrumentation, as well as the fife in keeping with the rich heritage of fife music Bayard drew on as well. They are joined by veteran guitarist Dave Krysty, also a pioneer in the revival of traditional music with Pennsylvania roots. Barbara Rosner plays bass with the group for festivals, dances, workshops and numerous celebratory occasions.
Samuel Bayard and his source musicians are gone, but Tamsula, Withers, Krysty and Rosner are bringing their music back to life on fiddle, banjo, guitar and bass.
---
2019                      2022
---
~THE MUSICIANS~
Richard Withers has performed and recorded Old-time music on the banjo and Irish music on the flute, whistle and other instruments over the past three decades. In addition to producing six albums of fiddle, banjo and fife tunes from the Samuel Bayard collection of Southwestern Pennsylvanian music, he can also be heard playing clawhammer banjo on recordings with the old-time string band The Lackawanna Longnecks, and Irish-style flute with Hooley, a Pittsburgh-based traditional Irish group. www.hooley.info
Dave Krysty visited and learned tunes from several of this region's older fiddlers, notably the late Fayette County fiddler Jim Bryner, one of Bayard's original sources. Dave videotaped sessions with Jim and Jonas Hughes in 1986, two of which can be viewed on YouTube:
In 1988 Dave recorded an album with Bill Lemons titled Folk Songs of Western Pennsylvania and since then he has supported the local tradition of fiddle music, songs and stories through his performances, and work with local arts organizations.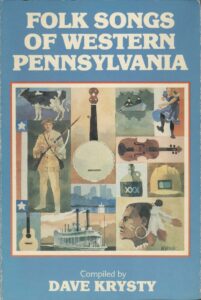 Barb Rosner has been performing upright bass and guitar with musicians in the Eastern region and California for over ten years, including Kentucky Wild Horse, Snappin' Bug String Band and Long Point String Band.  She teaches upright bass and guitar in old time music camps and workshops.  She was a Kentucky Arts Council apprentice studying Kentucky old time fiddling with master John Harrod in 2019-2020.
---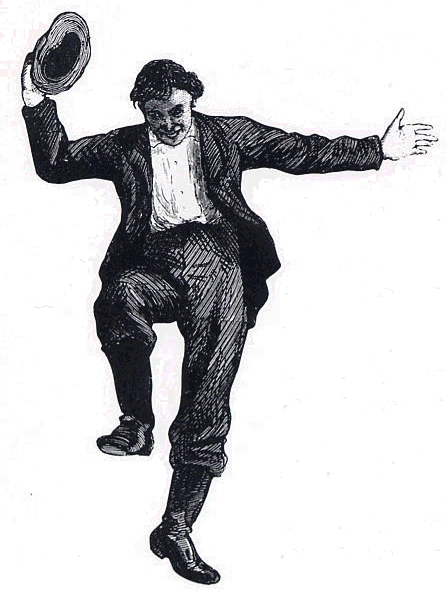 If you would like to receive notices of our upcoming performances, similar old-time music events, and new album releases, please,
---